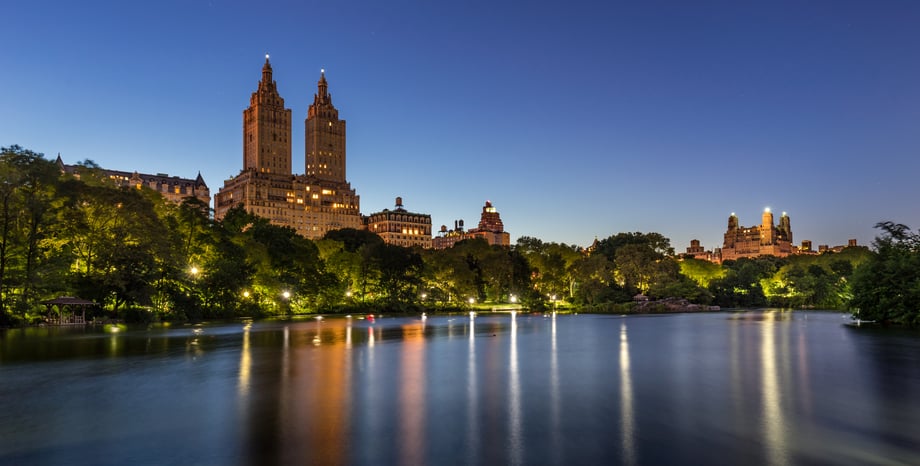 Summer Activities
How to Spend the Perfect Summer Day in NYC
Summer is in full swing, and there's no better time to get out and enjoy the warm weather months in New York. While there are endless things to do in Manhattan and beyond, some of the greatest activities are nearby The Lucerne Hotel on the Upper West Side. Here are our favorites.
Soak Up Some Rays in Central Park
More than just an expansive Green Space, Central Park is a place where you can convene with the stars. After a historic concert on the Great Lawn in 1983, singer Diana Ross funded the Diana Ross Playground between 81st and 82nd Streets—perfect for an afternoon with the kids. Further south, Strawberry Fields is a landscaped section of the park dedicated to the memory of John Lennon, named after The Beatles' song "Strawberry Fields Forever," which was written by Lennon. Across the park, large bronze statues of Alice, the Mad Hatter and the White Rabbit from Lewis Carroll's classic 1865 book Alice's Adventures in Wonderland are on display in an alcove evocative of Wonderland.
Hit the Beach in Manhattan
Well, it's not a real beach, but when summer temperatures soar, there's no better spot than La Marina Restaurant, Bar and Beach Lounge. Located at the far northern tip of Manhattan, just 29 minutes from The Lucerne Hotel, the sprawling waterfront spot offers the best, and only, beach party in Manhattan.
Catch the Breeze in Riverside Park
Stretching almost the length of the west side of Manhattan, Riverside Park offers outdoor dining, activities, and sweeping river views—not to mention a soothing breeze on a hot day. Down at 70th Street, Pier I Café offers fresh food with open air seating and scenic views. Stop by in the morning for a coffee, or later in the afternoon for a full meal. At the 79th Street Boat Basin Café, cocktails and BBQ are served, as are views of the New York City Marina and an epic sunset.
See a Broadway Show
Sometimes, there's no better way to beat the heat than to get in the air conditioning. And if you have to be indoors, why not spend some time in one of New York's iconic Broadway theaters? Although hard to believe, the serene, leafy streets of The Lucerne Hotel's Upper West Side location is just two quick subway stops away from Times Square.
Get the Best View in Town
Down in the Financial District, One World Observatory located on floors 100-102 of One World Trade Center is hands-down the best view of New York City. Because the observatory is only open until 10 PM, make use of long summer days, when there is still some light until 9 PM at the latest.
And, no matter where you are in the city, don't miss out on NYC Restaurant Week Summer 2017. Plenty of iconic Upper West Side restaurants like Tavern on the Green are participating, but the deal (3-course lunch for $29 or 3-course dinner for $42) can be found at restaurants city-wide.
Haven't booked your summer trip to NYC? Explore our special offers, or book direct now!