The Best Thanksgiving Events to Join in New York
Thanksgiving is a time for family, friends, and festive fun, and there is no better place to spend the holiday than in New York City. This bustling city has its own unique energy during the holiday season, as well as some of the most incredible restaurants for a traditional Thanksgiving feast.
One of the best events is the annual Macy's Thanksgiving Day Parade, which brings the whole community together; other must-see destinations include the Radio City Rockettes' Christmas Spectacular and the Winter Village at Bryant Park.
This year, Thanksgiving falls on November 24. Here are some of the best events taking place that day.
Watch the Macy's Thanksgiving Day Parade
No 'Thanksgiving in New York City' list would be complete without the Macy's parade. This celebratory tradition has been going on since 1924, making it the second-oldest Thanksgiving parade in the country. Every year, the parade winds from the Upper West Side to Macy's flagship Herald Square location over the course of three hours; spectators in New York City and from across the country can watch it live along the route or on NBC.
The procession includes popular floats from films and cartoons like Yoda, Spongebob Squarepants, and Snoopy, as well as performing groups from across the country. This year's performers include Jordin Sparks, Paula Abdul, and acts like Big Time Rush and Fitz and the Tantrums.
There is no better way to kick off Thanksgiving day than by watching this beloved, high-energy parade travel through the streets of New York City.
Ice skate in Central Park
Tucked into the southeast corner of Central Park, by 59th and 6th, is the park's Wollman Rink. One of the most magical things to do on Thanksgiving is to soak in the festive spirit of the park, with a scenic stroll through the area or a turn around the ice rink. Both options are family-friendly and perfect for the holiday: you can soak in the sights of the fall leaves, learn about the history of Pilgrim Hill, and birdwatch in the woodlands.
The rink is open from 10:00am to 10:00pm on Thanksgiving Day, and tickets are anywhere from $10 to $35 for an unforgettable experience. Skate rentals are also available.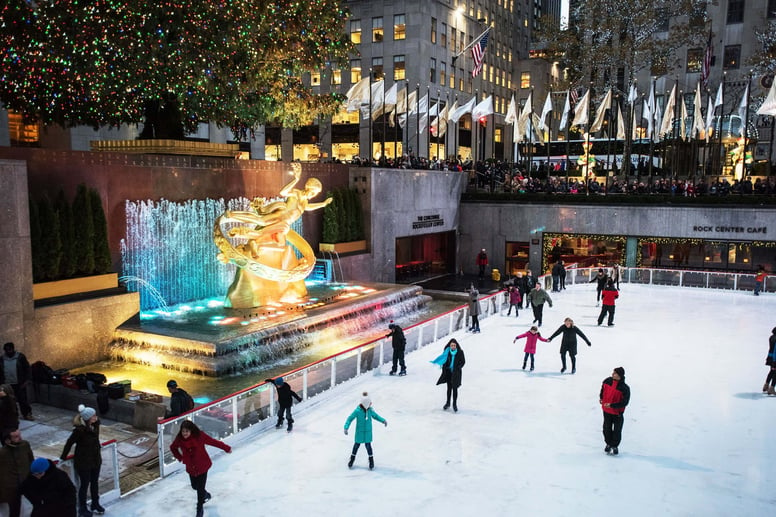 Stroll through the Bank of America Winter Village
Midtown Manhattan's lush Bryant Park is home to the Bank of America Winter Village, a winter wonderland with shops, food, and (yet another) ice rink. With over 170 holiday-themed artisanal and craft shops, where you can buy antiques, gifts, holiday decor, and much more, the Winter Village is a must-visit destination. The ice rink at the center has an area of 17,000 square feet, and it is free to all. After shopping and skating, you can retire to The Lodge, a bar and food hall with some of New York's best comfort food and holiday-inspired cocktails.
This open-air village is a hub of holiday festivities, with a spirit that will bring joy to everyone.
Feast on Thanksgiving dinner
New York City has no shortage of incredible restaurants with delicious prix-fixe Thanksgiving meals. These decadent dining options range from classic American fare all the way to international fusion, but one thing remains consistent: the quality. Tavern on the Green in Central Park is a great option for a traditional feast, while Cote offers a Korean-inspired steak-based Thanksgiving meal. Other impeccable choices include Italian restaurant Carmine's, upscale seafood eatery Oceana, the panoramic Hudson Yards Peak, and beloved pie proprietor Bubby's.
No matter what kind of Thanksgiving feast you prefer, there is sure to be a restaurant that will satisfy you and your family's cravings. And remember—no Thanksgiving is complete without a comforting, filling dinner.
Gape at the Big Apple Circus at Lincoln Center
Homegrown New York City performing troupe, Big Apple Circus, is performing in Lincoln Center throughout the holidays. This 45-year-old performance is putting on a brand-new show, called "Dream Big," this season, though it is keeping beloved acts like aerial silks and high wire. New performers this year include an acrobat duo, a hand-balancer, and a dog trainer. The fantastical two-hour-long extravaganza is sure to dazzle viewers. There is only one showing on Thanksgiving day, at 2:00pm in the afternoon, but there are more performances on the weekend afterwards.
Be sure to catch a performance of this delightful New York City circus troupe while you're in town for Thanksgiving.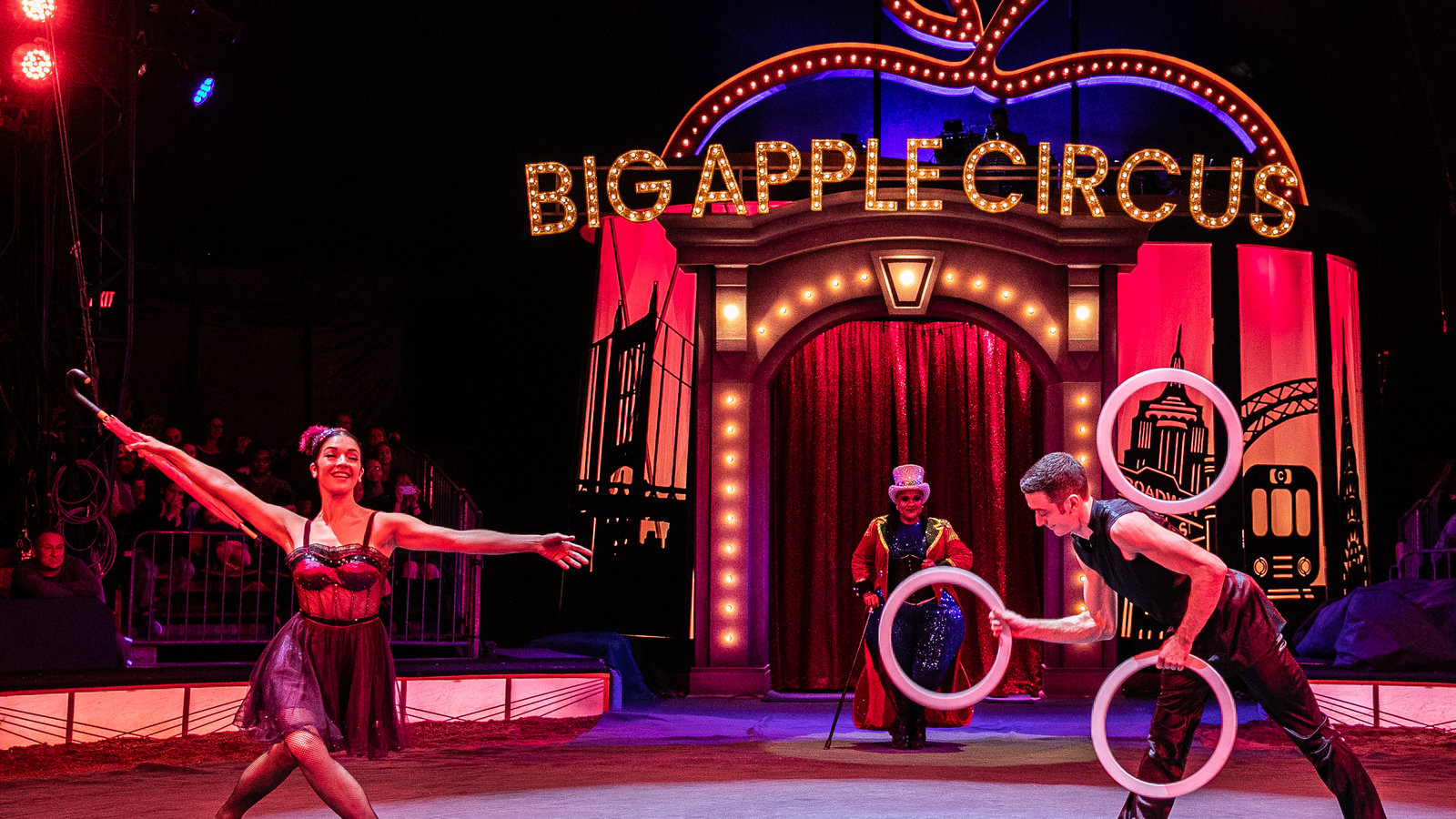 Enjoy the Radio City Rockettes Christmas Spectacular
The Christmas Spectacular is one of the most time-honored traditions of the holiday season in New York City. This annual show, performed by the Radio City Rockettes, combines dancing, singing, and traditional Christmas scenes. The Rockettes are a precision-dancing performance group known best for their kick lines; the Christmas Spectacular is one of their most impressive shows of the year. The show runs for 90 minutes, and there are three showings on Thanksgiving day, at 2:00pm, 5:00pm, and 8:00pm.
The Rockettes shine in the Christmas Spectacular—get into the holiday spirit a little ahead of time with a showing on Thanksgiving.